Projects
Current
SPECIES OF SPACES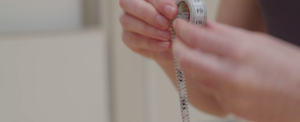 Species of Spaces is a choreographic catalogue developed with Eleven Farrer House.
The project has been supported by the Lisa Ullmann Travelling Scholarship Fund, Ballet National de Marseille (France), Dance Research Studio (London), Dance Limerick (Ireland), Penpynfarch (Wales) and Arts Council England.
Performances have taken place at St John's Church (Limerick, Ireland), as part of Agony Art (London), at The Point (Eastleigh) as part of Café choreographique, at The Cut (Halesworth) as part of Moving Arts East and at Chisenhale Dance Space (London).
MOVING AS A THOUGHT PROCESS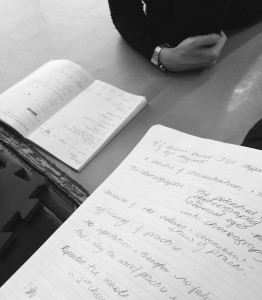 Practice-based research led collaboratively with Naomi Lefebvre Sell and Tara Silverthorn, mentored by Sarah Whatley, Professor of Dance and Director of the Centre for Dance Research (C-DaRE), Coventry University (England), looking at the dance-making process.
Funded by Arts Council England and supported by Trinity Laban Conservatoire of Music and Dance, this research is made of studio work phases punctuated by public events such as workshops and presentations. Past activities have included presenting at Parallax event (London), teaching students at the Hong Kong Academy for Performing Arts as well as delegates of the International Association of Dance Medicine and Science annual conference.
CIRCLE OF PERPETUAL CHOIRS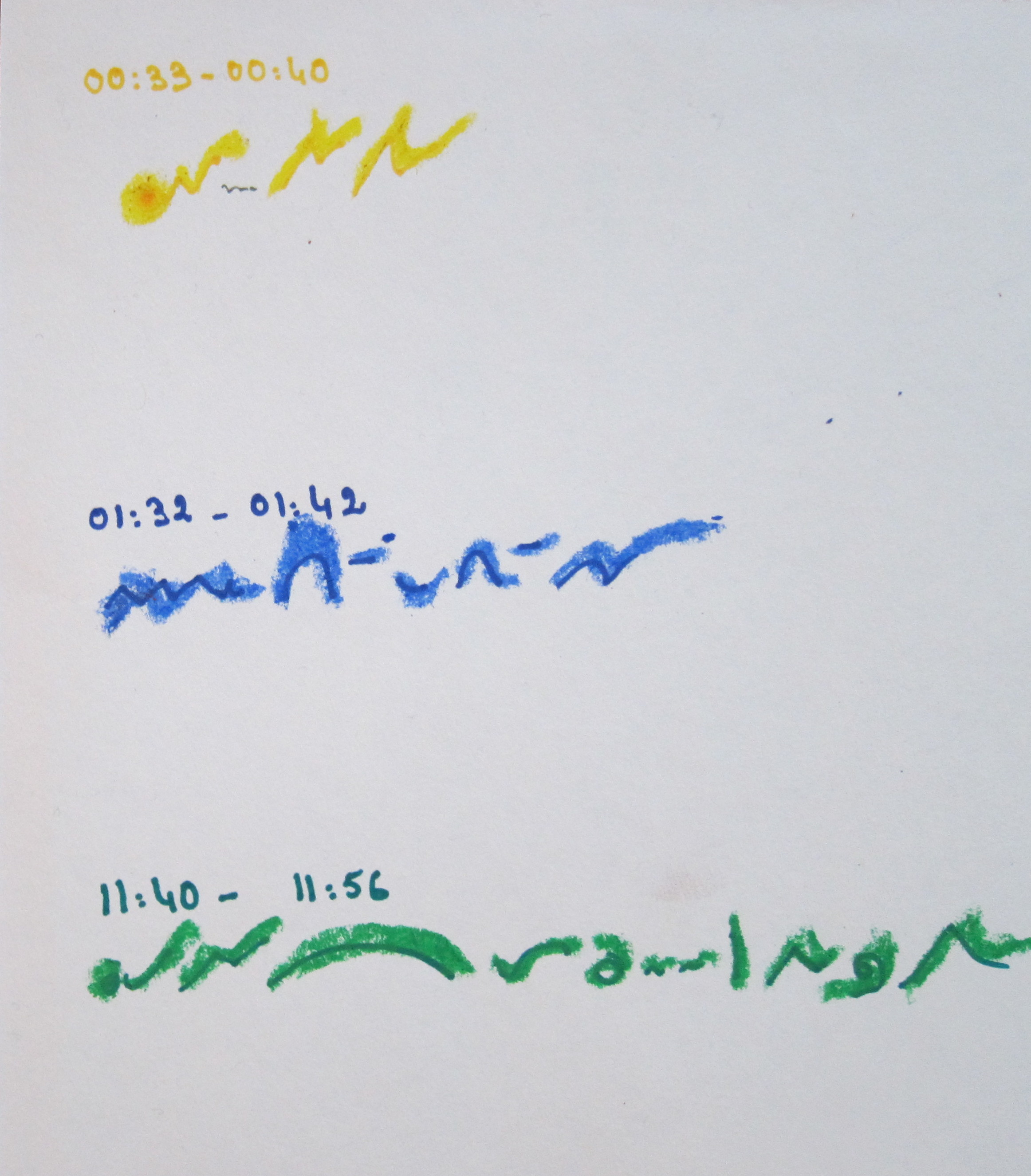 Initiated by Tara Silverthorn and developed by Eleven Farrer House, Circle of Perpetual Choirs is a project in the round, where the audience are placed, quite literally, at the heart of the work; centred inside the action. It is a choreography that is comprised of four solo dances, which come together.
Research and Development exposed concerns with the aural and acoustic dimensions of movement, of how  moving can feel like sounding, and of how such properties may be experienced, heard, sensed by those present.
Supported by Arnolfini (Bristol), Dream Time residency (a creative initiative between Dance Base, The Studio On The Green and LIVE Borders), Arts Council England and Creative Scotland.
Past
CHALK. BODY. BARROW.
Site-responsive project initiated by Cat Westwood and developed with Eleven Farrer House, with music composed by Sarah Westwood. Two different journeys guided the audience around Wolstonbury Hill (South Downs National Park); enlivening it for two performances and looking to give immersive bespoke experiences. Developed with the support of Arts Council England and the Rebecca Skelton Fund and programmed as part of Hurst Festival, the two journeys gathered over 60 people age 5 to 70!
Pictures by Dougie Evans
LANDSCAPE OF GIANTS
Five-week creative process led with Eleven Farrer House, collaborating with final year students at Trinity Laban Conservatoire of Music and Dance. The piece formed around the question: 'How do we build something together?'.
Supported by Arts Council England, Landscape of Giants was a world that built and unbuilt, allowing the individual and the collective to slip together, visibly and invisibly; performed twice at the Laban Theatre.
Pictures by JK Photography
MARSEILLE PROVENCE 2013 – EUROPEAN CAPITAL OF CULTURE

Site-specific dance performance choreographed by Bénédicte Raffin with live music by Philippe Deschepper.
CoRPs & CiTés involved seven dancers and three musicians and was presented on the rooftop of Le Corbusier's Cité Radieuse, one of Marseille's most famous buildings, as well as in the courtyard of Marseille's Prefecture (France).

Pictures by Joran Tabeaud
DISAPPEARANCE AT SEA

Project initiated by Gaelin Little and developed by quartet Eleven Farrer House, thanks to the Norfolk County Council and the Rebecca Skelton Fund.
Site-specific dance performance located in and around the land-based Happisburgh lighthouse on the Norfolk coastline in England, Disappearance at Sea piloted a series of lighthouse performances to be created as part of the long-term project Alighting Shores.
ART OF CHANGE – NEW DIRECTIONS FROM CHINA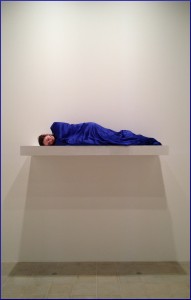 Performances in works by Xu Zhen, Yingmei Duan and MadeIn Company during three-month exhibition at the Hayward Gallery, Southbank Centre in London.
Art of Change – New Directions from China was the first major exhibition to focus solely on contemporary installation and performance art from China. It presented large-scale installations and extraordinary live art by some of China's most innovative artists, in works dating from the 1980s to the present day.
Picture: Sleeping by Yingmei Duan
MOVE: CHOREOGRAPHING YOU – ART AND DANCE SINCE THE 1960s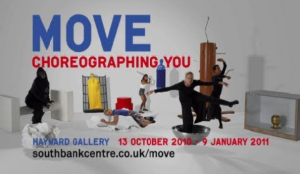 Performances in works by Tania Bruguera and Pablo Bronstein as part of three-month exhibition at the Hayward Gallery, Southbank Centre in London.

Move: Choreographing You – Art and Dance since the 1960s explored the interaction between art and dance from the late 1950s to the present.